The Boulder Pack (Boulder Clan) is a group of wolves that live near the Catface Island Clans.
Current Members
Edit
The wolf pack is a little more complicated than the Clans but with many simular things.
Alpha(Leader)-Flash
Beta(Deputy)-Snapper(Apperentice:Tiger Leaf)
Healer Wolf(Medicine Wolf)-Ash Leaf
Hunters(Dogs(Male wolves) and she-wolves without pups that hunt prey and patrol the territory)
Claw
Fangtooth
Rising Water(Apperentice:Turtle Blossom)
Spot
Star(Apperentice:Bite Mark)
Thunder
Guards(dogs and she-wolves without pups that guard senior, nursing, sick, and pup wolves)
Rumble(Apperentice:Kyle)
Hail
Snowy
Flame(Apperentice:Thrush Wing)
Nursing Wolves(she-wolves that are nursing or expecting pups
Blossom(mother of Kaylie)
Maggie(Mother of Lilac and Lion)
Angel(Expecting Pups)
Fallen Stripe(Expecting Pups)
Pups(wolves less than 6 moons)
Kaylie
Lilac
Lion
Apperentices(wolves more than 6 moons, training to become Hunters, Healer Wolves or Guards)
Tiger Leaf
Thrush Wing
Kyle
Turtle Blossom
Fang
Bite Mark
Senior wolves(Elders)
Whitey
Shining Feather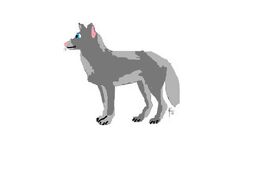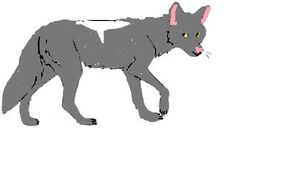 Ad blocker interference detected!
Wikia is a free-to-use site that makes money from advertising. We have a modified experience for viewers using ad blockers

Wikia is not accessible if you've made further modifications. Remove the custom ad blocker rule(s) and the page will load as expected.