Life Story-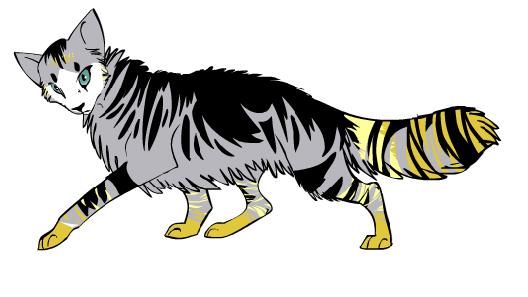 Rainkit was born to Deerface and Lostear of ValleyClan.A trouble-maker, he often got his paws dirty.He once led a fox into camp, so he got apprenticed at 12 moons old.
Rainpaw was smart and nimble,only his mentor,Frostfang(Now Forbiddenface) could attack him and hit.He often came home with a Mink or Bullfrog,or even a Racoon.He was in sorrow when Frostfang moved to the elders den as Forddenface.His new mentor,Buzzardskid,only served him a moon before his warriorhood.
Rainheart only was a warrior for a day,and Spottedstar lost her last life.He was appointed deputy for Ashstar who got hit by a monster on his way to the Moonstone.Rainheart went to the moonstone himself and became Rainstar.
Family Tree
Edit
Mother-Lostear
Father-Deerface
Half-Mother-Roughpelt
Mate-Longsong
Half-Sister-Longsong
Grandmother-Wayfoot
Granfather-Redface
Distant Cousins-Lostpelt,
Bluefish,
Lizardspring
Son-Yowlkit
Daughter-Tawnykit
Greatgreatgreatgreatgreatgreat Grandmother-Valleystar
Ad blocker interference detected!
Wikia is a free-to-use site that makes money from advertising. We have a modified experience for viewers using ad blockers

Wikia is not accessible if you've made further modifications. Remove the custom ad blocker rule(s) and the page will load as expected.