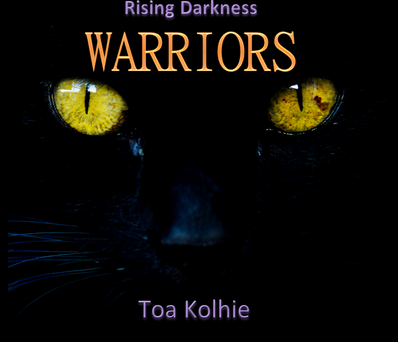 Warriors: Rising Darkness is a story arc written by Toa Kolhie. The arc exists out of 6 stories, the story itself sets right after the events of 'The Last Hope'.
Rising Darkness Arc
Edit
Characters
Edit
Bramblestar
Bloodclaw
Squirrelflight
Ravenpaw
Icepelt
Bluepaw
Moonfur
Firestar
Bluestar
Lionblaze
Cinderheart
Sandstorm
Recurring
Edit
Graystripe
Jayfeather
Blackstar
Mistystar
Onestar
Whitestorm
Leafpool
Ashfoot
Cloudtail
Crowfeather
Brightheart
Reedwhisker
Darkstripe
Thistleclaw
Dark Forest cats
StarClan cats
Unnamed cats
Barley (Flashback)
Unnamed leader of DeathClan (Flashback)
Ad blocker interference detected!
Wikia is a free-to-use site that makes money from advertising. We have a modified experience for viewers using ad blockers

Wikia is not accessible if you've made further modifications. Remove the custom ad blocker rule(s) and the page will load as expected.